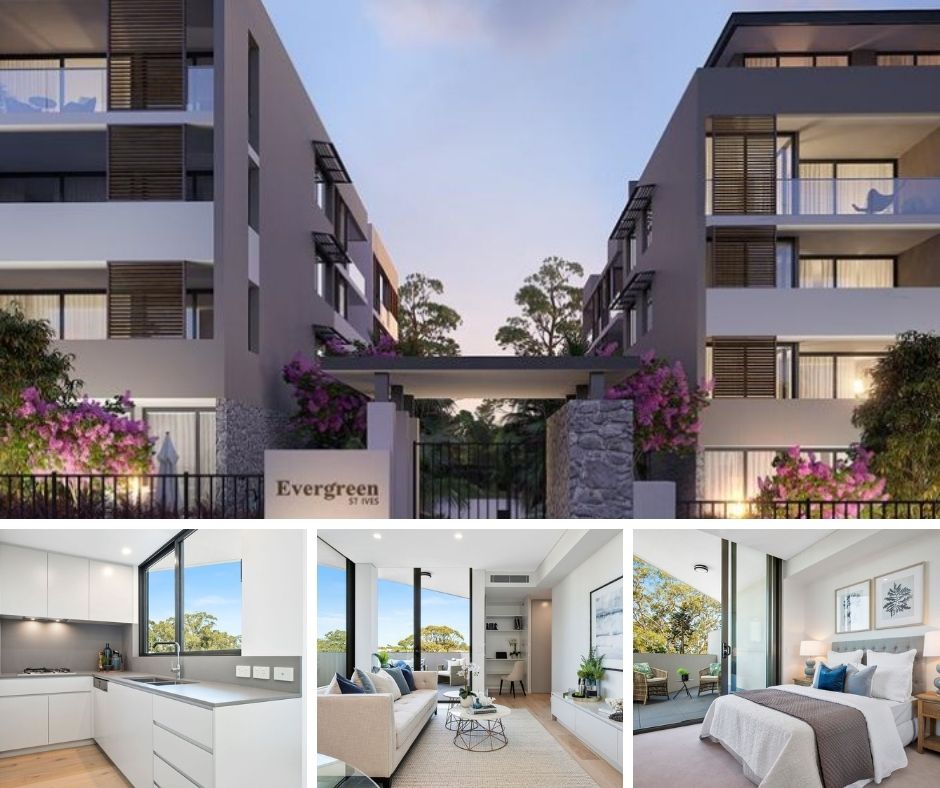 "Evergreen" St Ives Apartments Deliver Huge Tax Savings for Property Investors
Evergreen, St Ives is another modern residential development delivering up to $17,000 in property depreciation tax savings for investors, over 12 months. Developed by PTG Investments, the Evergreen complex includes a range of one and two and three bedroom apartments with car parks, conveniently located at St Ives in Sydney's North Shore district.
Our Sydney based Property Tax Analysts had the pleasure of inspecting the Evergreen apartments to prepare depreciation schedules for investors. From our investigations, we compiled a comprehensive and detailed report showing the depreciation value of each asset.
Typically, depreciation values for Division 43 are based on purchase price, costs of the building and any additional capital works. The plant and equipment items (Division 40) are assessed as well, with values attributed to them according to their quality, and life expectancy.
Our detailed depreciation schedules included items such as:
air conditioning and ventilation fans
carpets and floating timber flooring
hot water installation
kitchen equipment (dishwasher, oven, microwave oven, exhaust, range hood and stove)
laundry dryer
Shared Assets
lifts and elevators
vehicle gates
fire control, alarm and security systems including cameras
Each of our reports show the diminishing depreciation values for both the Building (Division 43) and Plant & Equipment Allowances (Division 40) for up to 40 years. Owners of newly built investment properties such as Evergreen St Ives, can offset their rental income and manage their cash flow over the coming years.
Depreciation Allowances offer a fantastic tax savings providing much needed tax relief for investors. Our reports can be submitted with your personal tax return each year. And, if there are no changes to the property or your ownership, you can keep using the same report. Our modest professional fee is tax deductible as well. Again, making this a smart investment, likely to return you thousands of dollars in savings.
Remember to engage only Registered Tax Agents who are qualified and experienced Property Tax Analysts and Quantity Surveyors, like our NBtax team. For help with your property depreciation report contact us.