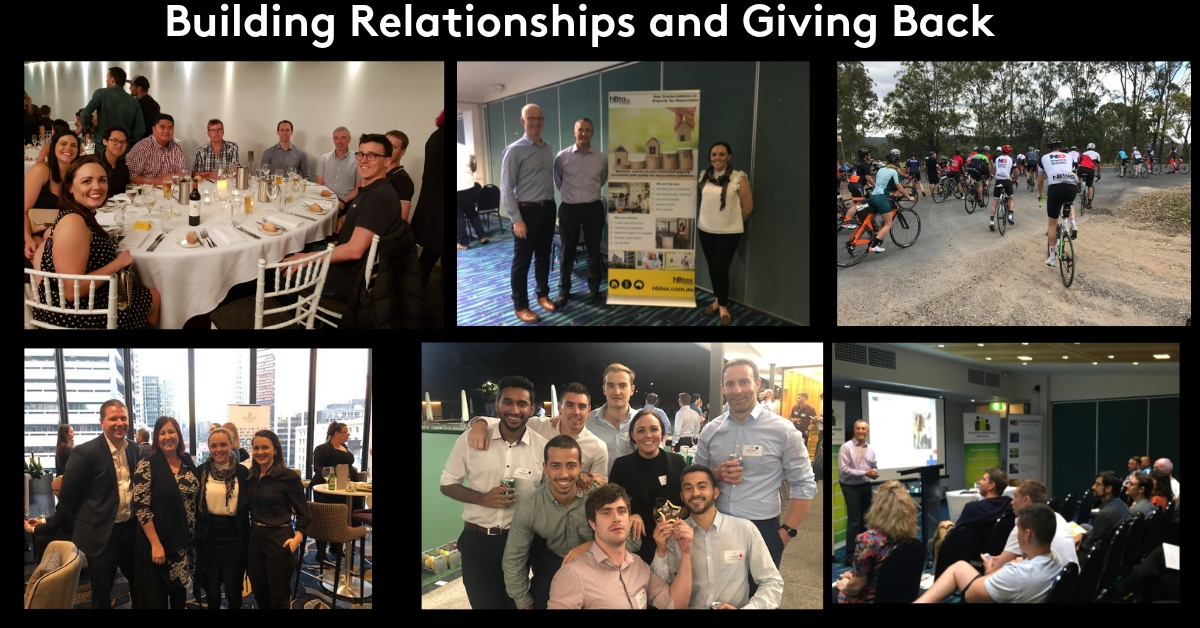 Building Relationships and Giving Back
The property industry is built on developing trusted relationships. Property investment can be risky but with proper advice and research, your risk is reduced significantly. As trusted property tax advisors, many of our property investors rely on our expertise and longevity in the industry to provide advice to maximise their property depreciation allowance claims and reduce their overall taxable income. Our job depends on delivering accurate results. We work with private investors, developers, project marketers, accountants, and property investment advisors to deliver accurate and comprehensive quality depreciation tax reports.
Many of our direct clients and allied partners have been with us since we started providing depreciation schedules in 1985. They trust our professionalism and our proven track record in tax and quantity surveying. Developing these professional relationships takes time.
Like any industry, we like to have fun too. We've participated in many property related gatherings some as part of fundraising activities while others for networking and general business community involvement. Our dance card is often full with many of our Quantity Surveyors giving up their time to take part in education seminars, or sporting events such as cycling marathons, sailing, bowling, and even boxing to help raise money to support youth homelessness and other causes through the Property Industry Foundation.
The Property Council of Australia is instrumental in organising and hosting many conferences and networking events to enable property professionals to meet and exchange ideas, and knowledge to help our clients. We're also committed to improving the gender balance and diversity in property by working with the Property Council of Australia to encourage women to take greater leadership roles and girls, in particular, to pursue a career in property.
To learn more about our participation in the community follow the link https://www.nbtax.com.au/our_community