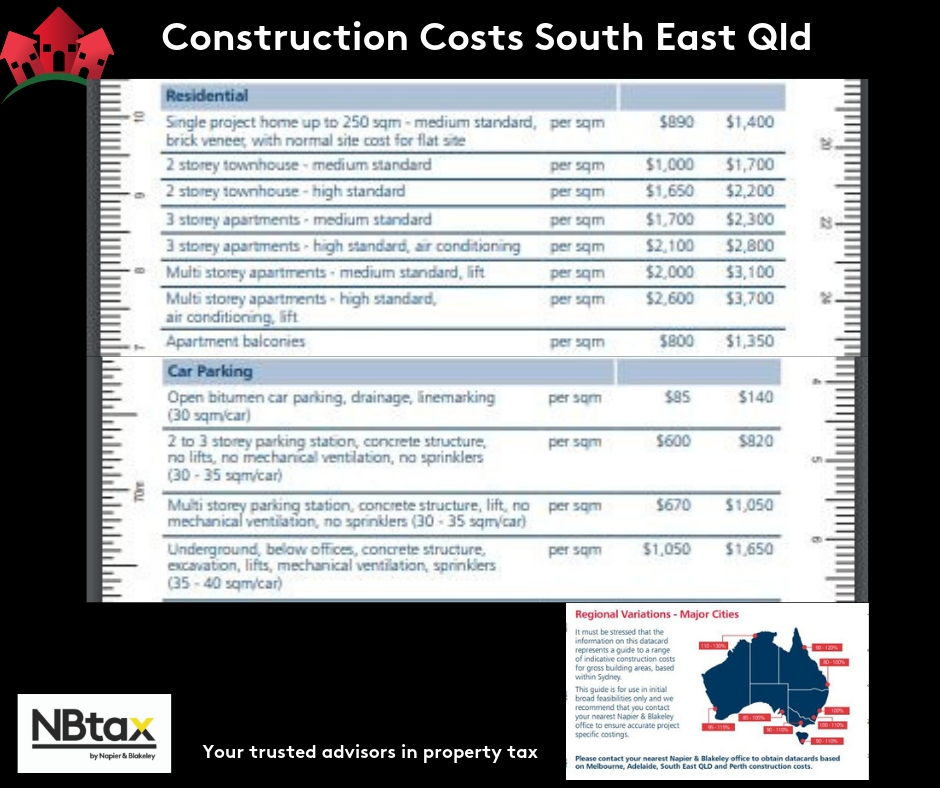 Construction Cost Datacards
As you are aware, depreciation allowances for Capital Works (Division 43) are applicable to all newly constructed investment properties at a rate of 2.5% of the building costs. To help developers building new properties and investors considering purchasing new properties below are approximate construction costs prepared earlier this year taken from our Napier & Blakeley property industry Datacards.
Our Quantity Surveying team have prepared these cost estimates (excluding GST) based on industry research gathered from in excess of 200 current live projects throughout Australia within all sectors of the property industry. Data is obtained from a variety of new residential properties including single project homes, townhouses, and multi-storey apartments, plus car parking costs as well.
Using our construction costs as a guide for Sydney, Melbourne, Adelaide, Perth and South East QLD, you can calculate approximate depreciation allowances as well. Please note, there is a slight variance for costs of building in regional centres. To gain a better understanding of depreciation allowances and to calculate how much you could be claiming in depreciation deductions on your specific property check out our online calculator