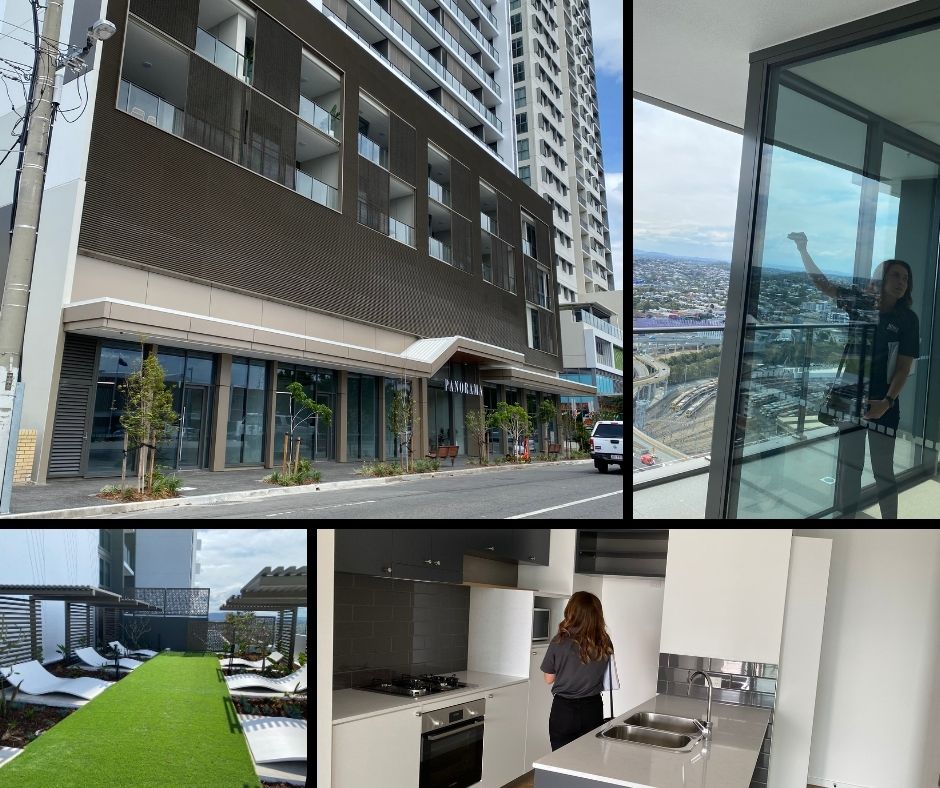 Excellent Facilities and Location, Delivers Investors of the Panorama Apartments Depreciation Bounty
Situated in the heart of Brisbane's entertainment precinct, close to vital business and health services with stunning views, the Panorama Apartments are delivering excellent results for investors through depreciation allowances.
Earlier this month, our Property Tax Analyst inspected Panorama Apartment, developed by the Arden Group, which includes 256, one and two-bedroom apartments across 27 levels,
Residents receive access to a range of top-class facilities including gym, rooftop pool, sauna, outdoor cinema and entertainment area. Investors are entitled to claim depreciation allowances for a share of these common areas, along with car parking, foyers, lifts, bathroom rooms and even the mail room.
In the depreciation reports compiled for property investors, our Property Tax team identified up to $19,261 in depreciation allowances, for both the Building and Plant and Equipment items, during the first year. The depreciation benefits will continue at a diminishing rate for up to 40 years.
These included standard depreciation items such as:
Air conditioning, ventilation fans
Kitchen exhaust, range hood, stove, oven, and dishwasher
Fire controls, security systems
Hot water systems, dryer
Carpets and blinds
Vehicle controls
Plus a share of common Plant & Equipment items including:
Pumps and filtration systems for pool
Sauna equipment
Furniture and fitting, BBQ, plant pots and planters
Television receivers
Kitchen equipment
Artificial grass and matting, and rugs
Fire extinguishers, detection alarms, hoses and nozzles
Gym equipment
Lifts and elevators
The Panorama Apartments are just one of the many projects our Property Tax team is working on to help investors gain a greater return on their properties. To find out how you can benefit from depreciation allowances, contact our team.