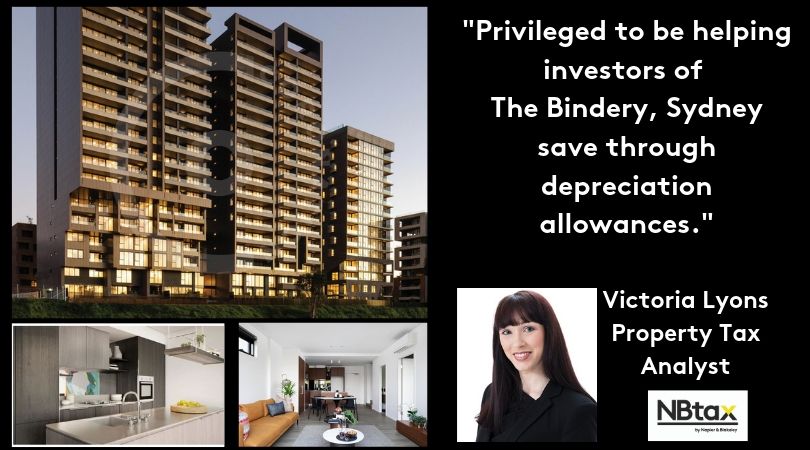 Investors in NSW Regional centres Reap Depreciation Rewards
We're super excited to have been involved in another highly popular residential development in Greater Western Sydney.
Spanning two buildings, The Bindery is a stunning waterfront residential apartment complex in Sydney's oldest heritage site, located at 28 Shepherd Street, Liverpool. Part of the third stage release of The Paper Mill precinct developed by Coronation Properties, The Bindery offers a variety of luxury studio to three bedroom apartments with distinctive features including:
engineered floating timber flooring
high quality European appliance
full security with swipe card access, intercom systems and CCTV,
rooftop gardens with BBQ area
ground floor internal courtyard,
lift, carparking, and
connecting sky bridges.
Depending on the size of the units and purchase price our investors can expect to receive up to $18,000 in depreciation allowances for the first year, for a typical two bedroom, and two bathroom apartment including a share of common areas.
Property Tax Analyst Victoria Lyons is highly experienced at producing quality depreciation schedules for investors of The Bindery and other residential properties. Along with the rest of our team, Victoria is focused on delivering comprehensive and accurate reports to help investors maximise their returns.
If you need help to maximise your property investments through depreciation complete our online form.