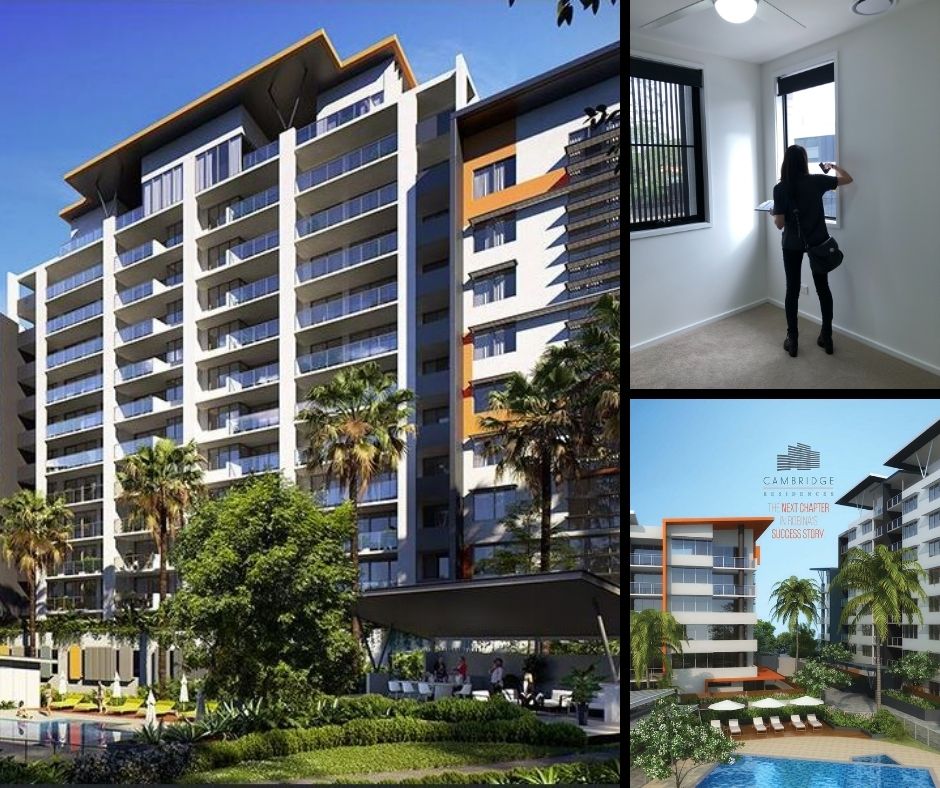 Property Depreciation provides added tax relief for Gold Coast Investors
The Gold Coast has long been a popular location for property investors. Offering a diverse mix of new modern apartments and established residences, property owners have benefited from the growth in the region. The stylish modern Cambridge Residence at Robina – a highly popular master planned community are a popular choice for investors targeting professionals, holiday makers and renters seeking a laid-back lifestyle. The latest addition of Tower 3 comprises 127 apartments over 12 levels and offers spacious one and two bedroom apartments. Our Napier & Blakeley Quantity Surveyors were privileged to be involved in the construction of this project to ensure everything was on track. While our Property tax team focused on delivering value for property investors through depreciation allowances.
With the added insight of the construction process, our NBtax team was able to prepare comprehensive depreciation schedules detailing exact costing for the Building and Plant & Equipment assets, including those commonly shared by property owners.
Below is a brief overview of assets included in our depreciation report delivering up to $16,000 in tax benefits annually, for the first few years. This is based on depreciation allowances for the Building and Plant & Equipment Assets (Division 43 and Division 40).
Typical assets itemised in the depreciation schedule included:
air conditioning units
carpets
fire control and alarm systems
hot water installation
kitchen equipment (dishwashers, exhausts, range hoods, ovens, stoves)
dryers
floor coverings – linoleum, vinyl
security systems
ventilation fans.
Shared Assets included a portion of depreciation on the following:
lifts and elevators
fire control and alarm systems
barbecue, furniture, and fittings
garden equipment
gymnasium equipment
sauna and spa equipment
security systems – CCTV, access control, swipe card readers
swimming equipment and pool filtration assets eg. pumps
vehicle control equipment – gate controls and motors
We're thrilled to have been involved with this project and able to help our clients offset rental income and deliver a better return on their investments. Remember to use only qualified and experienced Property Tax analysts to prepare your depreciation reports. Poorly prepared reports could cost you thousands of dollars in additional taxes. To order your depreciation report click here.