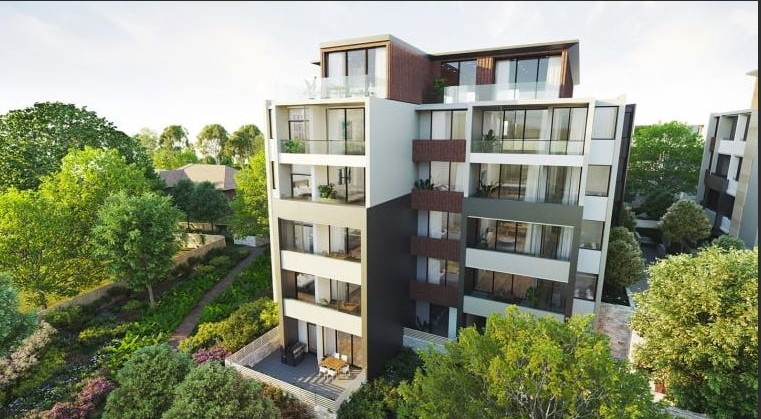 Tilia in Lindfield Delivers Investors Tantalising Rewards
If you are investing in high end residential apartments, especially in Sydney, you want to make sure you can maximise your investment returns and offset rental income through depreciation allowances. This depreciation case study looks at the luxurious Tilia, developed by Poly Australia. The complex offers luxurious residential living in Lindfield, on Sydney's North Shore, and features a mix of 67 high-end provincial style luxury dwellings with spacious bedrooms, sophisticated design and a unique shared courtyard. The name 'Tilia' pays homage to the origin of Lindfield, once covered with lime trees, and showcases the lush green surrounds of the development.
Now home to a mix of owner occupiers and investors, our Property Tax team was engaged to inspect the property and prepare a comprehensive tax depreciation schedule for a two bedroom apartment on behalf of our clients. Features include:
Two spacious bedrooms with built in robes
High end fittings, including marble vanities and modern appliances
Open plan layout with private balcony
One security parking space with lift access, plus storage cage

Based on our comprehensive evaluation, our Property Tax team found a total of $31,000 in depreciation deductions for the first full financial year. Over the next 40 years, our clients can claim up to $671,000 for both the Building and Plant & Equipment assets (Divisions 43, and 40). The depreciation deductions include:
Carpets, floor coverings
Roller blinds
Hot water systems
Kitchen equipment (dishwasher, exhaust and range hood, oven, stoves)
Air conditioning and ventilation fans
Electric lift
Fire control and alarm systems (emergency warning, intercommunication systems, smoke alarms)
Bicycle racks
Garage doors, motors, access control systems, swipe cards readers
In calculating the depreciation value of the Building, our team factored in, the unique features of this development including the sandstone retaining walls and entrance, plus stunning courtyard gardens and walk ways, as well as the basement carpark and storage area. There is so much to love about the Tilia. Most of all we love helping to deliver a financial return for our client through depreciation allowances. To arrange your depreciation report, contact our Property Tax team.