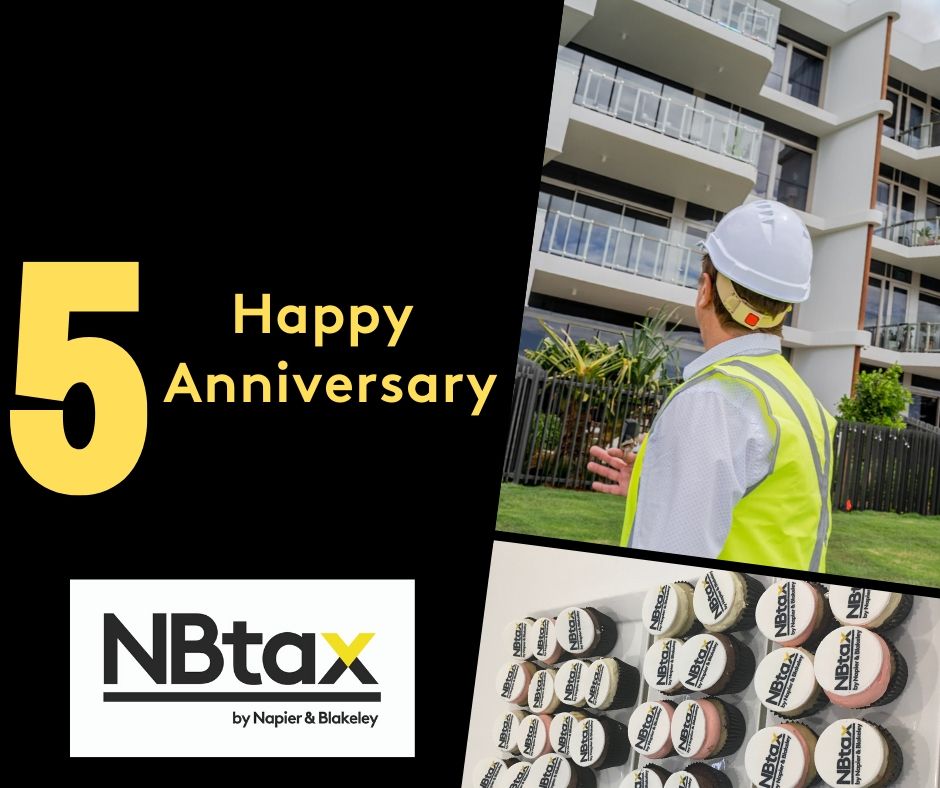 Celebrating 5 Years of Providing Excellent Tax Service
In 2015, NBtax by Napier & Blakeley was launched to provide cost-effective and quality depreciation reports for investors of residential investment properties. During the past five years, we are extremely proud to have worked with leading residential developers and private investors delivering significant tax savings across Australia.
National Residential Manager, Kath Hemphill, and the NBtax team have done an excellent job working with developers and private investors to help thousands of our clients reduce their taxable income through depreciation allowances. Many new property owners and even some experienced investors are unaware of the value of depreciation allowances. On average property owners with newly constructed two bedroom units can claim up to $15,000 in deductions on the building, and plant and equipment during the first year. These savings can assist with offsetting rental income and managing cash flow. Our experienced and qualified Property Tax team play a vital role in ensuring all depreciation reports are compliant with the requirements of the Australian Taxation Office. Most importantly, they focus on delivering the best outcomes for our clients.
Our team is also doing our part to help the wider community through participation in charity fund raising events.
Without doubt, the COVID 19 situation has impacted property owners and the market generally but as an industry we have adapted to meet the challenges. Our team is working within the Government's safety guidelines to ensure our clients continue to receive excellent service. We look forward to continuing to service the needs of property professionals including investors, developers, real estate agents and accountants to name a few.
Below are a few of the many quality developments, we have had the privilege to work on including
Melbourne Village, Melbourne
Abbot, in Abbotsford, Melbourne
No 1. Collins Wharf, 883 and 889 Collins Street – Victoria Harbour, Melbourne
Boatyard - Bulimba, Brisbane
Emporium Residences and Apartments – Southpoint, Brisbane
Parkland – Kangaroo Point, Brisbane
Marylane Residences, Westin Hotel, Brisbane
Marrick & Co, Sydney
The Burcham - Rosebery, NSW
The Bindery, Sydney
Polaris Apartments, North Sydney
Enjoy a look back at some of these stunning developments.