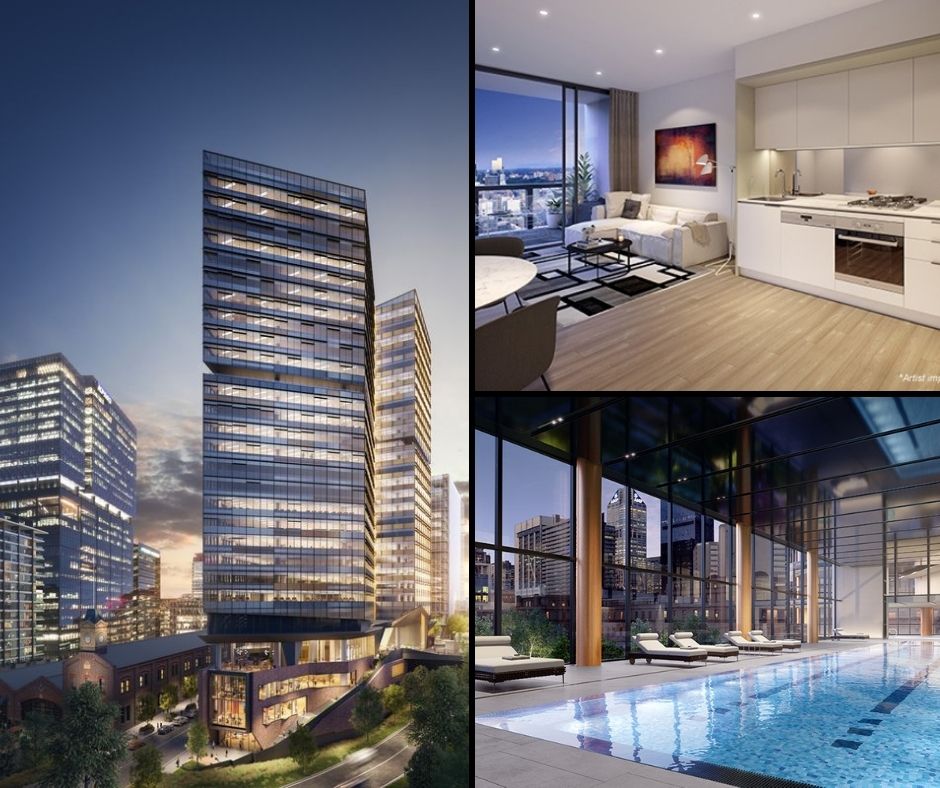 High Tower at Melbourne Quarter Delivers High Depreciation Benefits
Recently completed, the Melbourne Quarter's East Tower is an outstanding development combining the best of modern living, work and play. Located in Melbourne's Southern Cross precinct of Docklands, overlooking the CBD, Port Phillip Bay, and Yarra River, the 40 storey residential tower comprises 719, one, two and three bedroom apartments.
Our Property Tax team is thrilled to be working with investors of this exceptional development packed full of additional amenities that provide extra depreciation benefits. Spread across three floors, residents will enjoy use of private dining spaces, lounge, theatre, pool, spa, sauna and gym. Investors can claim depreciation allowances for their share of these amenities.
Based on a one-bedroom and one bathroom apartment, our experienced Property Tax Analysts have calculated up to $15,000 per annum in depreciation deductions for our client. In total, our client will be able to claim depreciation allowances of approximately $355,600 over 40 years for both the Building (Division 43) and Plant & Equipment Assets (Division 40).
In addition, to the standard plant and equipment assets such as white goods, carpets, and blinds, our depreciation schedules for investors of the Melbourne Quarter apartments include depreciation values for commonly shared assets, including:
Cinema and theatre equipment (audio equipment, seating, curtains, wall and acoustic treatment, motion picture projector and screen installation)
Drinking fountains, refrigeration
Lighting units and removable shades
Gymnasium equipment (cardiovascular, flooring, rubber and resistance)
Sauna heating equipment, spa and equipment
Swimming pool equipment, filtration assets including pumps and heaters
Hand dryers
Security systems and equipment
Garbage bins and compactors
Furniture and fittings
Lifts
The combination of depreciation allowances for all plant and equipment assets, plus the building, delivers a sizeable tax benefit for investors to offset rental income and manage cash flow.

Developed as a joint venture by Mitsubishi Estate Asia and Lendlease, the Melbourne Quarter is one of the largest new mixed-use urban regeneration developments in Melbourne. Once completed, it will include three commercial towers, three residential apartment towers and a mix of retail and lifestyle spaces and open space. No doubt, Melbourne Quarter is set to become one of the city's iconic buildings bringing renewed vitality to the district.

If you have purchased an apartment at Melbourne Quarter as an investment, please contact our Property Tax team to discuss obtaining a depreciation report.