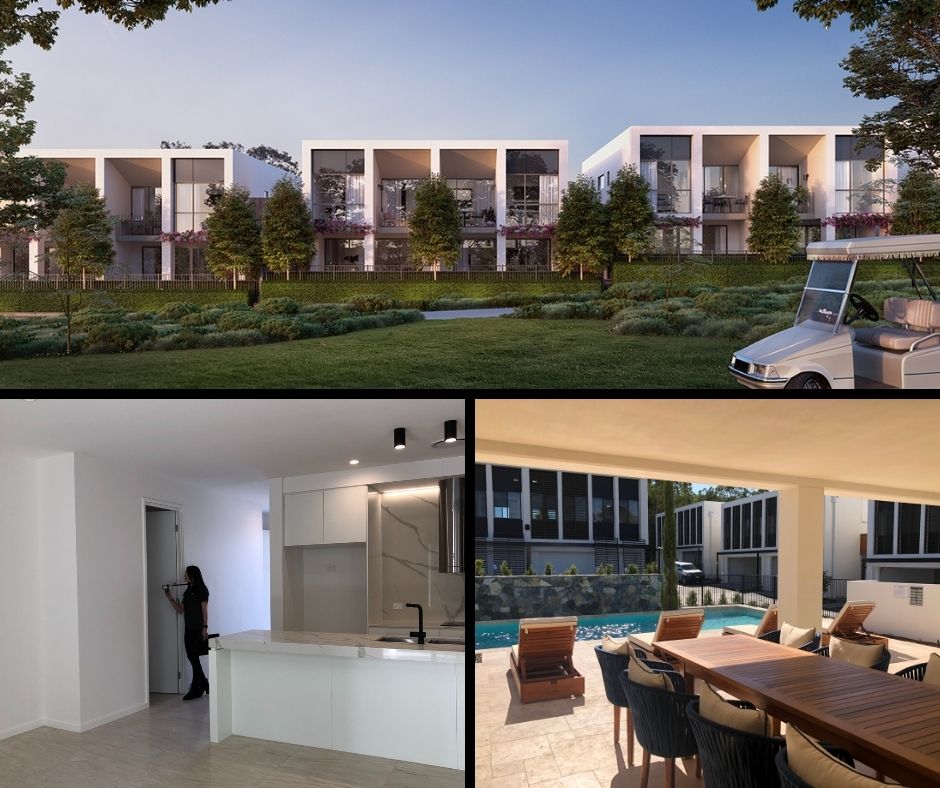 Resort style Townhouses Deliver Depreciation Tax Benefits for Investors.
The latest townhouse development, The Cornelia Edition at Cannon Hill in Brisbane, is among the many newly constructed residential complexes, developed by the Azure Group, delivering excellent depreciation tax benefits for investors.
Highly commended for its thoughtful design capturing the essence of resort living, complete with luxury fitting and fixtures, the Cornelia townhouses provide investors with ample tax depreciation deductions.
Our Property Tax team had a pleasure of inspecting the townhouses to assess firsthand the development, and the plant and equipment items that are claimable under Division 40 including those commonly shared by property owners. The development comprises 31, four bedroom and three bedroom units with a private courtyard and two car garage. Plus, access to resort style facilities with a fireplace, large resort style pool, outdoor lounge and open leisure area.
On average our Property Tax team found up to $23,000 in depreciation deductions for the Building (Division 43) and Plant & Equipment assets (Division 40), claimable per annum.
Our Property depreciation reports contain a comprehensive schedule of all assets and their diminishing values. In total, we've calculated up to $357,700 in depreciation deductions claimable over 40 years for each townhouse. This is a substantial tax benefit for investors that will help to offset rental income and manage cash flow.
Below are some of the items in the Cornelia Edition townhouses, investors can claim through depreciation allowances.
Air-conditioning units
Kitchen appliances (stoves, oven, range hood, refrigeration)
Carpets
Blinds
Ceiling fans
Security systems
Outdoor furniture
Gardening equipment
Gas heating
Security systems (access controls and swipe card readers)
Swimming pool filtration assets including pumps
We're very excited to have been involved with providing depreciation benefits for three residential developments by Azure and look forward to helping investors maximise their return on future properties. We encourage all property investors to ensure they obtain a detailed and accurate deprecation report by qualified Property Tax Analysts and Quantity Surveyors. Please contact our team of Property Tax Specialists to discuss your investment property.